It's important as a FSBO to plan in advance and by doing so could saves you 💰
I recommend you active your Backup Plan First and keep the agents at bay.   What is your Plan B?  Many FSBO sellers who market their homes themselves don't have a great backup plan.  Some sellers after their on the market awhile will let a real estate agent sell it if they can't do it themselves. Whether you're interested in selling your home later vs. sooner.  I just wanted to be sure you know what your options are up front so you are more prepared and informed in your decision making process. If your Plan B is to Lower the Price or Hire a Realtor, make sure you don't make these mistakes.
Today I wanted to share the # 1 mistake Homeowners make
They lower the price thinking that's the only reason why your property isn't selling.  In fact it could be your presentation, marketing and exposing your property to all the buyers that are looking for a new home. MORE Exposure = MORE Money.  Before you lower the price call me so we can do a quick assessment on what can be done to sell your home for Top Dollar!
Here are 4 other mistakes as I see them….
#1:  Not looking closely at the Agent Marketing & Advertising Plan
When choosing a real estate agent…you may think  ALL agents are the same and do the same things. Most Realtors put your property in the Multiple Listing Service, post on the internet, maybe run an open house and pray a buyer see's it. The sad truth with all the price reduction I'm seeing, I'm not so sure it's a price issue, or a marketing problem.  Find out what additional education the agent has. What are their skills in; Facebook Development, Web Development, Copy-writing skills, High Tech Digital Marketing to name a few.  Make sure they provide a detailed 8 week marketing plan that includes High Tech Digital Marketing and Reports. 
#2: Choosing a real estate agent solely based on the agent's recommended list price.
This is a tactic some agents use to just get your listing. Realtors may give you an inflated price and tell you what they think you want to hear just to get you to list with them.  They list properties to get Buyers and have no intention of Sell your property. You may find Realtors that are willing to give huge discounts. Are you really saving?  Could it be costing you more than you realize?   Why pay them at all…. they're going to do the same thing you are and you can do it for FREE.
#3: Who has the most aggressive marketing plan of action
In order to make the most money possible More Exposure = More Money.  You need to to get your home exposed to the greatest number of Buyers, just not those that are tire kicking on the internet.  What is the agent background in using Technology and Marketing at the highest level. What paid advertising do they do. What is their budget.  Do they have an 8-week marketing plan up front?  How do they separate your property from the competition, so Buyers see value and willing to pay TOP Dollar?   Don't pick an agent that is going to do the same thing you're doing.  Post in the Multiple Listing Service, then post on the internet and pray a buyer see's it.  You need direct targeted marketing plan to buyers.
#4:  Who has the best contract negotiation skills
The Bottom-line is keeping your money and not leaving it on the table for the buyers. It belongs in your pocket not theirs.  We know buyers are always looking for a deal and they usually will start with the FSBO knowing your saving on the commission.  There are two other hurdles after you and the buyer agree on price and terms. 1st is the inspection and 2nd is the appraisal.  How you negotiate will determine how much money you keep.
Who Will work BEST for You?  Your not looking for a professional agent your looking for an Amazing Agent with High Tech Marketing skill.  Our goals are the same as yours.  Spend advertising dollars to ensure your making the most money possible.
I've prepared an extensive Marketing Plan for your review.  I'm sure by now you figured out just posting on the internet isn't enough.  The more exposure with custom advertising is the only way you can be sure Buyers see the value and willing to pay TOP Dollar.
If you have any questions please contact my cell phone @ 248-343-2459 for faster service.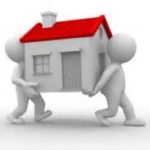 Help me Find my Perfect Dream Home!
Tell me what your looking for in your new…I can help you find the newest and best homes on the market.
Need Help with the Right Mortgage?
See how you can save Thousands.
Have Questions?
Let us know what we can do to help you work your way through the Buying & Selling Puzzle.

Website Development, Production, and Content by Pam Sawyer @ Team Tag It Sold © 2017 All Rights Reserved
Team Tag It Sold Privacy Policy and Terms of Service