s
Now What? 
Your home didn't sell, and you need a solution. To make it worse your receiving several phone calls a day from Real Estates Agents wanting to list your house.  They a very well scripted on telling you what they think you want to hear.   "Truth" most of them will do the same thing the other agents did, and some might do less.  
The Problem –

Exposure
Range = Internet + Reach = IDX (Real Estate Internet Data Exchange)
We have an exposure problem, to much property data garbage.  Agents stopped marketing and advertising directly to buyers.  Even though the internet is a great tool, it has tons of data regarding homes for sale.  The issue? On the public real estate sites they are now using properties for sale as click bait to sell those leads back to agents….NOT help you sell your property.   If there was a property sold or off market, they will continue to keep that property active if it was popular to buyer's to increase leads to agents. Some of these homes are 2 years old and confuse buyer's based on price.  It appears the current homes on market are over priced when their not! 
SOLUTION – Influence
Think Amazon & Apple how they influence buyer to purchase. Apple is selling a story or culture that makes the buyer feel good, so they buy.  Amazon stays in front of every potential buyer through cyber-stalking buyers that click an online product and utilize  Marketing Omnipresent.  To succeed at the highest level you need an agent that own's and develop's  platforms and distribution channels and has 100% control over the data.
Our Omnipresence in Marketing
I believe I must earn your trust, I won't sell you just to get the listing.  That's why I have spent months in Web, Facebook, Google, Social Development and Publishing, so you know up front what I do and how I do it.  You need to know if we are the right fit, and my goal is the same as yours…put the most money possible in YOUR pocket not mine.  Just so you know why I think I'm different…I'm a Web, Facebook, Google Developer, WordPress Guru, Social Media & Marketing Producer, Product Storyteller that happens to sell Real Estate.
The Easy Version Of What We Do Differently
If you're looking for a better way to sell your property, we have a better way.  The short of version, Google and Facebook (the internet in general) collect search and buying habits. I am a Web and Facebook Certified Developer  that designed this website as a marketing platform to distribution channel.   What this means, we can specifically target those buyers looking for a new home.  It's important to customize your marketing and advertising to capture the right audience, so your property stand out over your competition.  Once we capture their housing preference, we cyber-stalk Buyer's on Social Media and the internet. We keep them  focused on your property not get lost in the endless data of properties on line.  
We've studied the Best
We are modeling our Sales and Marketing from the best…Steve Jobs, Gary Vanerchuck, Amazon, Google and Dan Kennedy.  Do you really want to leave it up to buyers to go on Zillow to find their new home knowing the information isn't always correct and the Zestimate may hurt your position on price?  Wouldn't it make more sense to market to buyers that are looking for exactly what your selling, see the value and willing to pay top dollar? Unless you  are a Real Estate Agent that own's, code's, develop's, and produce's, you don't have access to the information.  That means MOST agent do the exact same thing, Post in the Multiple Listing Service, let's the internet pick up the IDX feed and Pray a buyers happens to see the property at the right time. Some may advertise on Facebook and Google, and unless your a developer, it's not the same.
Let's Talk About the Elephant
I've heard several complaints from Home Owners frustrated after their home "Didn't Sell" .  "Truth" – All the Real Estate training is to SELL YOU …not how to sell your property for top dollar.  If you go to YouTube and search "How to Sell Real Estate", you will find training video's from Coaching Programs on how Real Estate Agents can get you to "Sign the Contract" and  list with them.  What words to say (scripts), or a bait and switch ideas are tact-tics they use to get you to "List with Me" …scary isn't it!  You will hear over and over from some real estate coaches make 200 phone calls a day.  It's a numbers game, and every no gets you closer to a yes.
Does It Work?
Yes, I know there are lots of mega agents that make a lot of money this way.  I could spend 4 hours on the phone calling homeowners after their contract Owners of Homes that didn't sell or For Sale By Owners and give them a proven sale pitch or script how I can sell their home for more money. It works if it benefits the agents.  Guess What? It doesn't work as there is no benefit to you.  It's the same type of marketing and expecting a different result… INSANITY.  Post in the MLS and the internet….Pray that an Agent or Buyer shows up.  To receive your "Didn't Sell Now What Guide"….
The Better Way
I decided to take myself and my business down another path.  To me you're not a number, and I don't play games, especially when it comes to your money. That's why I took the last 2 years and started building platforms that sets you apart from your competition and will protect your interest if you're thinking of selling. Call me and see and see the better way of selling your home for Top Dollar.   If you're thinking about buying, this is where I started with the program changes and coding.  If you need it, I can code it…. just give me a call at 248-343-2459 or

WHAT SKILLS CAN I BRING OTHER AGENTS CAN'T?
So, you're thinking about Selling… Let's start with Marketing, Advertising, Technology, Communication, and Tracking differences.  I am a WordPress Guru, Web Designer and Publisher on several platforms.   It's important to have credentials as a Facebook Developer, Social Media, Marketing Producer, and Product Storyteller, which I have. Recently, I obtained  my Certificates in Facebook and Google Marketing.   I've study the best and duplicate their ideas.   So how can you benefit?  See the details below on what I do differently to attract buyers to your property, keep them focused, and positioning your property to stand out over the competition so you don't leave money on the table.
Customize Property Websites / Blog Features
This is so important on so many levels.  Once I customize, and design your Storyboard with Aerial Views, Professional Pictures, Custom Virtual Tour, and a Story that attract Buyers why to your property over the others.  I start the buyer down a journey of emotional attachment by telling your story.  Once you are happy with the storyboard the fun begins.  The campaign for ads is designs on Google, Facebook, Instagram, Google + and LinkedIn.
How you Benefit
It's amazing what Facebook & Google knows about our purchasing habits. They've designed specific Algorithms & target people based on their Buying or Like habits.  With the amount of data, they've collected, they probably know more than the prospective Buyer knows about themselves.  As a Facebook Developer, I receive a different level of target criteria permissions that most agents can't choose from.  I don't just post your property on the Multiple Listing Service & pray a buyer shows up or wait & see if the public platforms get it right.  With Google, I have developer status & my Website has jumped through every credential platform to insure Google and users that my website is safe.  Therefore, increases my ranking & allows me better access to direct marketing to a target audience.  I am marketing your property to them directly, it's personal. I'm hoping they find it on their own.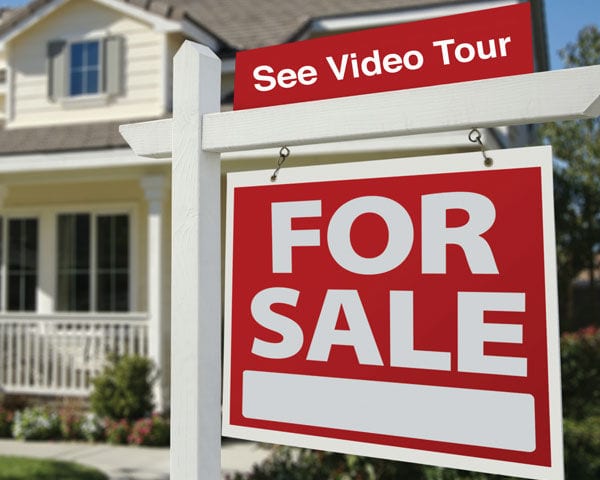 The Production and Presentation
We need to start with, ALL agents are NOT the same and there are some good one out there.  I recommend you read what they write, get to know how they think.  Are they innovators or sales people?  Spending the last several months thinking about this, I have met and spoken to so many Sellers frustrated with the entire selling process, and mostly Realtors.    Spending the time jotting down each one of their complaints or concerns. After spending hours on the phone or in person I started to see a pattern After months research I came to the conclusion, it's not built yet.  I've read so many books I think I have put Jeff Bezos , CEO Amazon first-born through his first two years of college…at Harvard no less.
The problem
There is so many…The way we market and advertise has changed drastically due the Internet and Social Media.  Realtor's still market and advertise the old way.  Put it in the MLS, let the internet pick it up and pray someone buys it.  They have not taken the time to improve their skills then determine what platform or technology they need to produce the outcome.  I have read the best by the best in Marketing, Advertising, and Product Storytelling, Dan Kennedy by far is my favorite and the BEST!  Daily, I keep researching, learning, designing and developing a better way of doing business.  OK, so now you developed your Storytelling and market skills what's next?
Setting up the Presentation
Think of your house as and Apple product and you are Steve Jobs.   Steve Jobs would NEVER stand up on stage without bringing in professionals. The masters of their craft, programmers, video production, lighting, and sound.  He would even control the temperature in the room depending how he wanted the audience to feel throughout the production, I mean the presentation.  He would develop his storyboard, he wasn't so hung up what to say, more so on what he wanted his audience to feel. Their visual was the most important part of his presentation.    He wasn't selling a thing, he was selling a lifestyle.  Yes, you could touch it and use it and that wasn't good enough… you had to feel it.  He would rehearse on stage for hours on end over for many weeks before a launch.
Why is the Launch so important?
In the movie "Steve Jobs", the part that resonated with me before launched the "Mac, it had to say "HELLO" and it didn't.  They wanted him to fake it, & he didn't care about the cost….on opening day it will say "HELLO" !  As leader and innovator, good wasn't good enough.  It must "Be Great" & do what no other product could do.  He didn't care about closing the deal to convince you buy. Steve wanted to open strong & get them at "HELLO". He was building a culture shift not hardware shift. The rest is now history of course.  He was every bit the innovator on so many levels, a true master to study when marketing a product.  The launch is the most import part of your production…You MUST get it right!
Marketing Like Steve Jobs
Now think about putting your home on the market.  Start with your storyboard, this is the critical point of your presentation. How should it look, what do you want to say, how do you want to make the buyer, your audience FEEL and make sure it's clear. You must use visuals to support your point. Professional Pictures, Staging, Virtual Tour and any other tools that will make your property say "HELLO".   I don't understand how agents can come over, sign the paperwork, put a sign in the yard and it's in the Multiple Listing Service the next morning. Where are the stage hands, production masters, storyboard, product storytellers?
Who's working on the production?
Sorry, to say…NO ONE!  You end up in the multiple listing service and the internet looking like every other house and waiting for a buyer to show up.  Understand, buyers start the buying process logically, they are thinking about location, mortgage and features.  When do they actual buy? When the home fells right and they have an emotional attachment. 1st they have to have an emotional attachment online.  Their 2nd showing is when they schedule and appointment to confirm their feelings.   It makes them feel that their home. It's important to keep your audience focused and be the Master of your story. We are saying "Hello", so they need to feel the emotion.  This is how we protect your interest to insure we are doing the marketing to get you Top Dollar.
So How Do You Start?
Find a Realtor that has a team to help the job done professionally and the production level.  First you Stage your home. Maybe your home needs some help staging, or you need professional help from a stagger. they see things we won't.  They help set the visual story board.  Next professional interior pictures, and drone shots of the exterior.  Once the pictures are back, it takes a few days to prepare the virtual tour, and personal property website. It takes time to get the visual story right.
 Next step the story.
I always prepare the story after I spend several hours going through each picture and getting a feel for the house. Your perspective changes when you spend time with each shot. You see and feel things you don't notice when you walk through the home the 1st or 2nd time.  I'm looking at the house the way the buyer will online and determining what feeling I want them to have. As a Seller selling your home, you can take certain views, or features for granted. With all the homes on the market when you purchased, why this one?
 I do have a questionnaire
I ask that you to take the time and fill out what you find special about the feeling of your home.   and it does take some time and thought.  Sometimes you forget why you bought this house in the 1st place and the questionnaire will help with that. What emotions did you have?    Remember, we are getting our audience to form a personal attachment and keeping them focused on your product, your house, and not someone else's. It's my opinion, be meticulous about the preparation, and scripting is everything.  If you want to sell for Top Dollar, select the right production company that sells Real Estate.
Example of Excellent Marketing with Feeling
Remember the Chrysler Super Bowl add from 2011.  The story, the emotions felt watching "Imported from Detroit".  The day after the Super Bowl, Chrysler was back on the map, not based on the product…it was story and the emotion those buyers felt.  Watch this video and this all started with the story board….

Your Personal Property Website Page
Think of your Personal Property Website page as a channel for marketing and advertising through the internet and Social Media Platforms. We target new Buyers, and target Buyers based on habits and likes. In some cases, Buyers don't know this is the prefect home for them because they haven't tracked their likes or their visual candy they've seen online.   Best Example how this works: think Amazon, Apple and how ads pop up out of know where showing you exactly what you've searched for.  There is more interaction now with Google's Search Engine Optimization (SEO) and Facebook than there ever was before.
The Layout of your Website is Important
You want your layout to be customized to your property. No 2 homes are alike, and neither should the marketing. You want to provide detailed information and your story Your Website Platform needs 2 major features…. Logical & Emotional. Logical information to make them Think, and a story so they get an emotional attachment to make them Buy.
What's the Benefit to the Buyer?
You need to offer some benefit to them to purchase your home vs. the other 20 homes on the market.  One way for me is to offer a savings on their Mortgage. I'm approved to offer to all my client's whether their Selling their Property or Buying their Property, Zero Plus through Keller Mortgage.  The Buyer saves a lot of money with NO bank Fees, including NO Processing, and Underwriting Fee's.  They also get a Lender Credit of $1,000 on any purchase $150k or more. I've seen the savings as little as $5,200 and up. With interest rates going up they could use the savings to buy their interest rate down and move up in price and purchase your property.  We need to market ALL the benefits to the Buyer, just not it has 4 bedrooms, 3.5 car garage and finished basement.
We Work Differently
If you're looking for a better way to sell your property, we have it.  The short of version, Google and Facebook (the internet in general) collect search and buying habits. I am a Web and Google, Facebook Developer that designed this website as a marketing platform and can reverse engineer our targets.  What this means, we can specifically target those buyers looking for a home like yours.  We customize your marketing and advertising to capture the right audience, so your property stands out over your competition.   For Details…
Technology Used Differently
My favorite subject and it's what I'm best at.  As a Web Developer, Social Media Producer and Product Storyteller, this platform alone separates me from everyone else.  There are very few agent Nationally can do what I do.  The area of Technology alone is very detailed and required its own page.  This is ever-living breathing entity as it's always evolving based on the information we gather from Campaign Performance, and Ads. For detailed information on how we use Technology Differently….
Pricing Differently
There is a lot that goes into in pricing a home.  1st consideration will be homes sold and this is phase 1, I call Price Driven Approach.  Phase 2, no two  homes a alike and we will look at Value through the eyes of an appraiser, I call this the Value Driven Approach.  To read more about the difference between the two….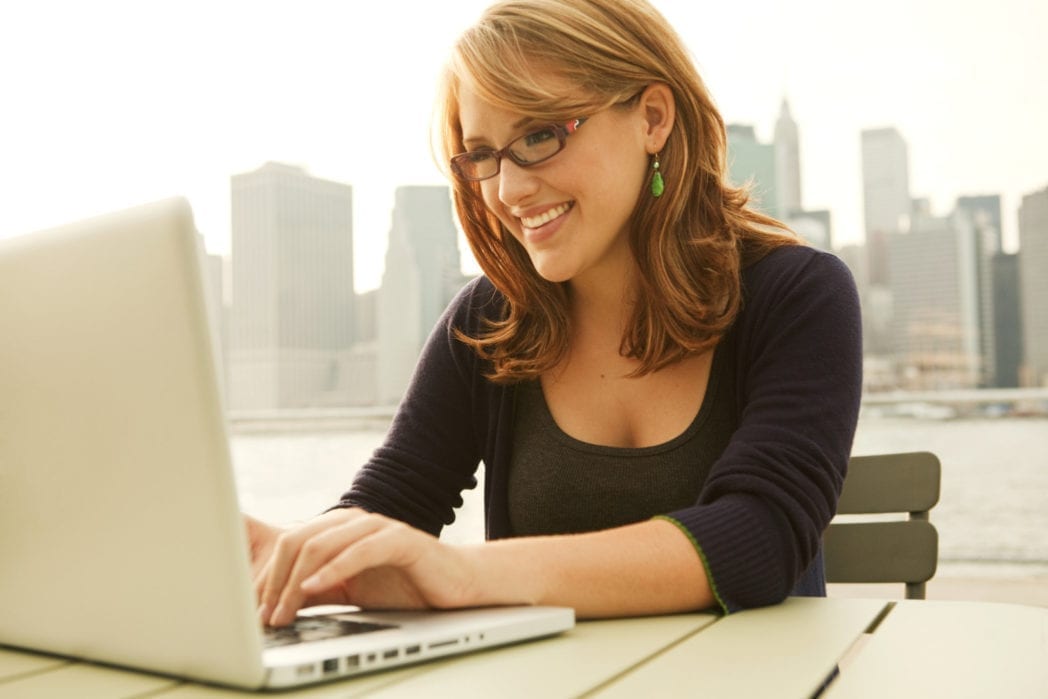 Customize Our Communication 
Superior Communication
Well now that we built this amazing Marketing and Advertising Platform our next step was what information would I clients find useful and how do we communicate it.  Well, we decided you need ALL the information.  This task wasn't going to be a simple because most of what we do is customized to you and we are using developer stats with the Social Media and the Internet, so they don't give us reports o pass to you.  So, we built it.
Reports
You will receive the standard reports we generate from the Public Platforms like Zillow|Trulia and Realtor.Com. We also use a Blast service for the internet called ListHub and receive a report weekly form them as well.  The Multiple Listing Service doesn't provide a report regarding buyers that reviewed your home from and email from their agent. So we provide you're the information manually in a report.  They do provide a report from Collaboration system once a week so you can see the status of buyers reviewing your property. For details…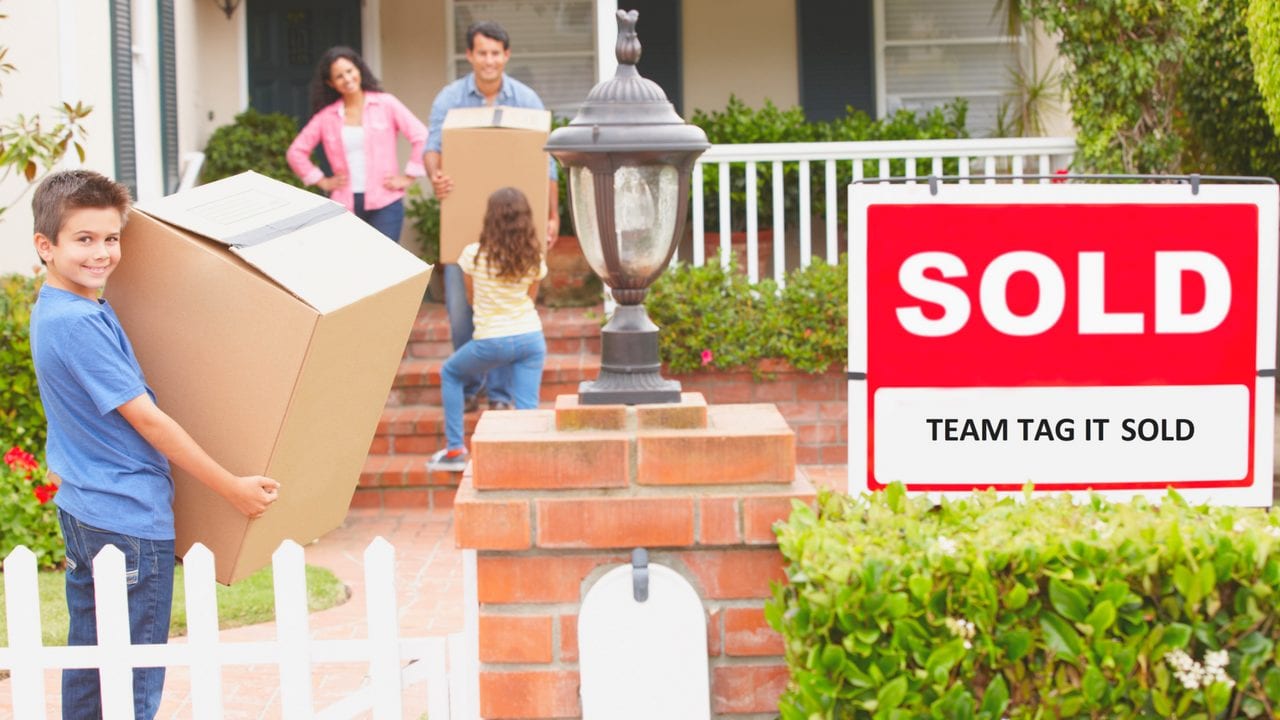 ARE YOU THINKING OF BUYING?…
For most of my client's before they decide to Sell, they want to know what they can Buy. The internet is playing a significant role in the real estate transaction.  When you use the public platform to search for homes in most cases the information is incorrect.   When you are looking for that perfect home, it is frustrating when you find homes you wish to view and they sold 2 years ago, now off the market, pending contract, or worst yet you missed homes available for sale and not showing up in your search.
How we Solved the Search Problem
This was huge for us.  We took 2 years of data from several different platforms including our clients to come up with the answer.  We started with a company that was approved by our Multiple Listing Service to gather the information in one spot.  The Company is unique and more advanced the most on the market.  They allowed me to manipulate the accurate data based on how Buyer's search for home and designed numerous ways to search including designing a true custom advance search. This search will also allow you to search for homes based on how long they have been on the market. I've designed and coded each search…  Remember, I can customize any advance search fields for you. All you need to do is a request what you need.
Search – Custom Advanced | City | Luxury | Waterfront
 You can now search better than a Realtor
All the information pulls from the Multiple Listing Service in real-time and you can set up an account to send email alerts as soon as that new property comes on the market that meets your criteria. You can also search for homes that have been on the market for on 1 days, there is a field for that. Also, if you would like to "Unlock Hidden Treasures", these are homes that are not currently on market and Sellers may still want to sell.  I have a couple of thousand in my database. Tell me what you are looking for and I will Unlock the Hidden Treasures...Click Here to request or to find out more about what you need to know before you buy…. Click Here. Looking for Your Dream Home?  Search better than a Realtor with your Personalized Custom Search Options.
New on Market 14 Days or Less
In Closing
Becoming a Web Developer and Publisher has been an amazing experience and looking forward to expanding Marketing and Advertising ideas.  You see, it's a must for me to find ways to put my clients on top and separating them from the pack.  My coding experience has given me insight on how marketing and advertising works from the inside out. My clients will benefit from my knowledge and experience.  I feel "We are Impacting Real Estate Differently", I hope you agree. If you have any questions Contact Me.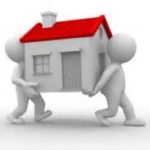 Help me Find my Perfect Dream Home!
Tell me what your looking for in your new…I can help you find the newest and best homes on the market.
Need Help with the Right Mortgage?
See how you can save Thousands.
Have Questions?
Let us know what we can do to help you work your way through the Buying & Selling Puzzle.

Website Development, Production, and Content by Pam Sawyer @ Team Tag It Sold © 2017 All Rights Reserved