Whether you religious, spiritual or political…when your belief is so strong, you're not willing to waiver…. period! I work hard to research, study and perfect. 
Our Mission and How You Benefit
I work hard to research, study, and perfect.   I'm not willing to bend or change to make it easy.  As an Analytical Driver, I take service seriously. When I'm paying for a service my expectation is, I want the BEST! Someone who is knowledgeable in their field and always looking for ways to improve.  Technology is changing quickly and with the expansion of AI (artificial intelligence), I'm looking for someone that understands it and can utilize all its tools. If I'm paying for a sales service, I would expect an innovative marketing plan that would include Social Media & Google.  Also, I want someone that understands communication is important, will listen to how I want to communicate, and create a plan to keep me informed every step of the way through the process.  Subconsciously, I discovered my business plan on service is based on my high expectation of service.  Whether you're buying, selling or both, you're handing over one of your most valuable assets to someone, I hope it would be someone you trust. I believe in earning that trust.
I believe Education is KEY to Success.

Selling Properties better through Education
We knew what wanted for our clients.  There wasn't a product or training that would provide it to us so we could pass it on as a service to our clients.  I love how Amazon re-targets potential customers that viewed products online.  Magically, that product keeps popping up on Facebook and on the internet as ads.  Our lives are so busy, we just don't have the time to research if it is the perfect product at the time.  Amazon marketing is brilliant and keeps their sales up.  They keep the products front of mind until the customer has time to research further and buys it.  This is not a price-driven business but a product-driven marketing masterpiece.  I wanted that for my clients.  Their property popping up everywhere and staying in front of the mind of potential purchasers.
The internet has Confusing Information That is Costing You 💰
With so many homes on the internet to view the only thing that is going to separate you from your competition is PRICE 😢 and not Value and Features.   Therefore, your seeing so many homes reducing, it may not be a Price issue but a Marketing one instead. Properties are just getting lost in the endless amount of data.  Now if you add Influence, Storytelling, and Marketing Ads, 😁 we can separate you from the competition, market to buyers that see the value, and you're no longer competing with your competition for PRICE!  We can cyber-stalk potential buyers using ads and re-targeting ads, and have your property pop up and stay in front of them. 

Helping your Purchase your Dream Home through Education
Our Buyer clients were having issues searching on their own. As we toured homes their wants and needs would change.  They wanted to be able to search for properties also on their own, and not rely on a drip email system.  They needed a way to select the criteria that are important to them, stay focused, and get updates as soon as a new property becomes available for sale.  With tons of research and training, we hand-coded several different options for you to find your perfect dream home using the data from the multiple listing service.
Our Education Final Results
We have found this is a constant and ongoing process.  At least 2 hours a day is set aside for education. We learn a new tool that has become available and our clients can benefit. Then the grueling process starts on how to use it.  I'm now certified in Web Development, Facebook, and working on Google Ad Words Marketing …. our goal in the Real Estate Market is a Marketing Influencer & Innovators.  I now code HTML, learning JSON, adding Schema.  The Schema for the data world is a higher level of a pattern of thought or behavior that organizes categories of information and relationships.  This is important, as you change platforms from Social to the Internet, you want the relationship to stay congruent.  This increases your re-targeting efforts and therefore increases your chances to find the right buyer or the right dream home.
Bottom Line If your Buying
If you need a specific field for a want or need, just let us know and we will code it for you.  You can create an account, save to favorites and get email notifications when the perfect home is available for sale.   We also have access to homes for sale and not under contract with an agent.  They are either For Sale by Owner or homes that that didn't sell the 1st time and the homeowners would still like to sell.  Contact us and we can help you with that list.
Need Help Finding My Ideal Home….tell us more
How I use Technology and Innovation To Sell Real Estate
AI (artificial intelligence) has now entered real estate.
Agent's that understand and harnessed the power can take their clients to the next level.  It's important to understand what level your agent is at and what certifications they have.  Even if they are part of a team, leadership comes from the top.  Most will say they have an assistant or use a 3rd party.  The problem as I see it, you are part of a production line and you don't have a customized program that fits your needs.  Take the time to see how they think and what is their education level.  It could cost you 💰 if you don't.
Importance of Storytelling
Let's say, you line up 3 apples on a table, which one are you going to buy?  Of course, the cheapest.  What if one of those apples is the most expensive, and you tell the story about that apple. The farmer planted the heirloom seed with great care and it's not a genetically modified organism.  This tree never had any harmful chemicals that it could pass on to the apple and was well cared for.  The proud farmer is now taking his crop to market, which one would you buy now?  Would you still buy the cheapest or buy the best?  No 2 homes are alike and neither should the marketing. 
Technology is causing a disruption in Real Estate
Agents today, unfortunately, are not getting the training, or they don't dedicate the time.   Learning new skills and technology from the inside out is hard work and takes an enormous amount of time. Fortunately for me, it became a consuming hobby.   It requires a lot of time surfing YouTube or taking online courses in other fields that can be applied to real estate.  There is not a go-to resource for technology and digital marketing.  We've seen an increase in 3rd party platform offering to provide the service. A simple plug and play.   The problem, you can't customize it to meet our client's needs. They don't take the time to research the best tech tools and how to implement them.   So, for me the next step was to learn it and built it…. problem solved!
Why is that important?
Let's face it…a customized production is better than a limited one any day.  With WordPress, I have unlimited ways to market your property on several different portals directly to customers. The ability to design endless website platforms.  Design a personal property website and advertise on Google, and all social media platforms. We are using a Schema plug-in and updating our Json to constantly monitor traffic from the inside.  We have developer status with Facebook and have incorporated direct marketing targeting buyer's personal Algorithms.  A little scary that Facebook and Google know what we want to buy before we do.  So if you had issues selling in the past…. maybe it wasn't the price it was the marketing!

  Bottom Line if Your Selling

If you're Selling your Home, do you want to be like everyone else or do you want to stand out over your competition?  I have created a Home Selling Marketing Guide that can help you through the process.  I recommend you know the different marketing strategies using Digital Marketing at the highest level and how-to re-target potential buyers…. keeping your house top of mind.  Buyer's work through a process, they may rule out a house day 1 and day 5 things have changed, and your property would be perfect.  You need to stay in front of them and help them work through the process.    If you have questions, I have provided Messenger.  Hit the Blue Button bottom right and ask away!
Get Your Home Selling Marketing Guide for Details
How I use Technology to Help you Purchase Your Dream Home

Option #1 Home Search
Want to search better than a Realtor?  Customize your own search options?  Want to watch a video so you can master your search options?  Need customized Advance Search for Details and Interactive Map?  Yep your guess it, we designed it for you!  No matter how you search I created a global video to help you every step of the way. You can search either on the Home Page OR Buying Menu.  To serve you better, you can message us, and we can assist you.  Just select the Blue Button bottom right and ask away.
Option #2 Home Search – AI Mobil App
AI (artificial intelligence) is expanding how you can search and buy your dream home.  Keller Williams is developing and launched v1.0 Mobile App in February 2020.  To know more watch the video and download the app and start your amazing journey.  They are expanding the options and updating often. KW owns the platform and the technology for AI.  I will be creating an updated video on how to use the app and the new features. L👀k in the Buying Menu "How to Search better than a Realtor" they will be nested under Videos.

Watch the Video & Download Your Personal App
Our Solution

I have taken this long and amazing journey as a Web Developer, Social Media Producer, and Product Storyteller. Whether you're buying or selling I've created platforms, so you benefit. Let's face it the bottom line is making and saving 💰. Spending time on the details of this website really gave me a sense of community and speaking to so many people who had issues with selling or trying to search to buy their dream home.
So, to you, I say," Thank You"!
Thank You for sharing your frustration. If it wasn't for you the product wouldn't be better and please keep sharing, and again Thank You. Through this process I have learned a lot, I say Thank You for making me better. Without you, I wouldn't have stretched myself to learn from the inside out. I wouldn't have figured out how to re-target potential buyers so your house pops all over the internet. Thank You to Amazon, as I reversed engineered how they do it. You can't shop on their website without one of their products following you around. I figure they're number one, so why can't my clients be in the same position.
What does that mean for you?
It changes based on if your Selling, Buying, or both. If we don't have what you need let us know and we will build it for you. I've designed and coded my WordPress Website to interface with so many other marketing platforms that were open-ended without restrictions. I don't think or work like other Realtors. I'm not dependent on 3rd party platforms that will set my Clients' apart from their competition.
My Coding experiences
I'm a Website developer on several different platforms, including WordPress and several plugins that allow me to customize the process for my clients. All the platforms I use I own and built. Also, I designed and coded all the various searches directly from the data from the Multiple Listing Service. You can now tack the hottest deals and customize your Advance Search. I got into this business to make a difference, and now committed to "Impact Real Estate Differently". After getting to know more about me and my philosophies I hope you agree.
Overview of My Business Religion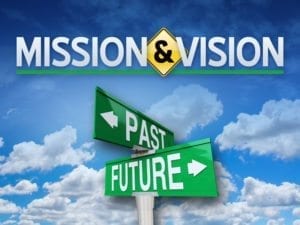 Mission Statement
Our promise always serve our client's needs 1st, be completely truthful, give independent and objective advice, never get attached to the outcome, give full disclosure of all costs and risks, and serve our community. We believe that by encouraging personal and professional growth through education and training we will exceed our client's expectations.
What Does It Mean To You As Our Client
At team "Tag It Sold" we are committed to being your real estate advisers of choice. We felt the real estate industry was breeding agents as unethical sharks, telemarketers, and door knocking pest. I don't believe in running our company as a "Copycat" or "Knock-off" business, we are innovators. We are Web Developers, Social Media / Marketing Producer and Product Storyteller that sells Real Estate. Our goal is to give you the information, tips, and tools so you can make the best decision possible based on facts about your next move. We are constantly updating our documented approach, we believe that consistency leads to success. We control the variables to create a predictable outcome that leads to superior results. Our hope is to raise the bar and see who follows.
Business Philosophy
I believe in running my business the old fashion way, taking care of my client needs every step of the way. I want to ensure their experience is pleasurable and they understand the process of selling or purchasing. Communication is the key, and working through the process takes time. My experience dictates everything I do is by the book, double dot i's and cross t's. I recommend taking your time to do ALL your "due diligence" in advance. If you trust Facebook, they have a visual test for "OCD", yep, I passed it twice at 100%. Paying attention to the smallest of details is in my DNA.
Business Background
My background was in Health Care Management and Marketing before I transitioned to Real Estate. Selling and Marketing Medical Service isn't that much different from selling a property. There is a lot of emotions when it involves contract negotiations and money. In the medical field like Real Estate, there is plenty of competition as well. Being a single Mom in a very demanding business climate requires organization skills at the highest level. I didn't have the luxury of time or money, and wasting either one was not an option. When you're marketing your services or a product you need a story and a plan that appeals to your audience…the patient or the buyer. You wouldn't think the two professions are that similar when it comes to services or a product….it's still negotiating contracts, running multi-million dollar business, and selling our service to insurance companies and Hospital Administrators. 
Certifications
Web Developer & Production | Certified Facebook Ads Manager| In Training for Certified Google Ads Manager | Social Media Producer | Facebook Developer | Product Storyteller | Certified Negotiation Expert; CNE | Accredited Buyers Representative; ABR | Luxury Specialist | Real Estate Ignite Trainer at Keller Williams – Lakeside
Bottom Line
 Seeing this is my 3rd Recession in the real estate business. I've updated all the Selling and Buying Tips and Tools so you can access my crystal ball. Check out our Buying and Selling Menu Tabs or the right in the sidebar select a category to review our TIPS.

First and Foremost, Safety First! 
As we move forward trying to navigate our way through our new surroundings. Putting your dream of a new home on HOLD shouldn't be one of them.  Now more than ever knowledge will be your power. Know the Market You're In and your Negotiation Power. Check out Categories for additional updates regarding the Market | Buying & Selling.
In Closing
If you have any questions, contact us: Chatbot 🤖 at the bottom.  Contact me by Email 📩 or my Cell 📲 @ 248-343-2459.  With all the doom and gloom of the virus, one thing history has shown us, this will NOT define us.  Stay safe! Please share your thoughts below or what future article you would like to see. Your opinion is important to us…. this site is for you ❣ 

Help me Find my Perfect Dream Home!
Tell me what you're looking for in your new Dream Home…I can help you find the newest and best homes on the market.
Need Help with the Right Mortgage?
See how you can save Thousands.

Have Questions?
Let us know what we can do to help you work your way through the Buying & Selling Puzzle.

Website Development, Production, and Content by Pam Sawyer @ Team Tag It Sold © 2017 All Rights Reserved