Rent  Versus Homeownership – Now Is The Best Time To Purchase
Highlights
With interest rates at an all time low, you have the perfect storm for success.  
Myth #1: "I Need a 20% Down Payment"

Many buyers often overestimate what they need to qualify for a home loan. According to the same article:
"A down payment of 20% for a home of that price [$210,000] would be about $42,000; only about 30% of the millennials in our survey have enough in savings to cover that, not to mention the additional closing costs."
While many potential buyers still think they need to put at least 20% down for the home of their dreams, they often don't realize how many assistance programs are available with as little as 3% down. With a bit of research, many renters may be able to enter the housing market sooner than they ever imagined.
Myth #2: "I Need a 780 FICO® Score or Higher"

In addition to down payments, buyers are also often confused about the FICO® score it takes to qualify for a mortgage, believing they need a credit score of 780 or higher.
Ellie Mae's latest Origination Insight Report, which focuses on recently closed (approved) loans, shows the truth is, over 50% of approved loans were granted with a FICO® score below 750 (see graph below):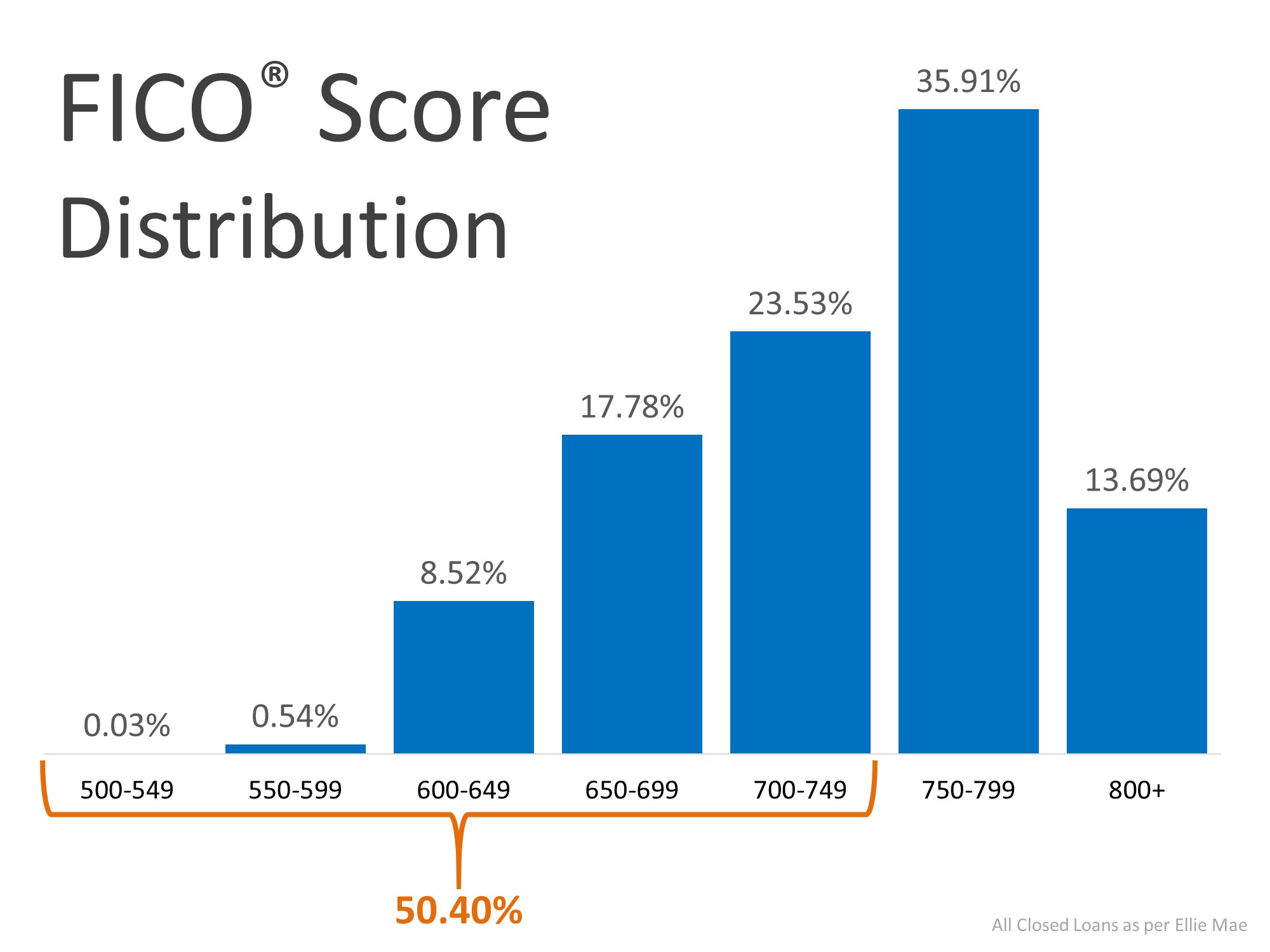 Even today, many of the myths of the homebuying process are unfortunately keeping plenty of motivated buyers on the sidelines. In reality, it really doesn't have to be that way.
Bottom Line
If you're thinking of buying a home, you may have more options than you think. Let's connect to answer your questions and help you determine your next steps. First and Foremost, Safety First!  As we move forward trying to navigate our way through our new surroundings. Putting your dream of a new a home on HOLD shouldn't be one of them.  Now more than ever knowledge will be your power. Know the Market You're In and your Negotiation Power.
In Closing
If you have any questions contact us: Messenger in the bottom right bubble , Email or contact my Cell @ 248-343-2459.  With the doom and gloom of the virus. One thing history has shown us, this will NOT define us.  Stay safe! Please comment below your thoughts or what future article you would like to see.  This site is for you ❣

Help me Find my Perfect Dream Home!
Tell me what you're looking for in your new Dream Home…I can help you find the newest and best homes on the market.
Need Help with the Right Mortgage?
See how you can save Thousands.

Have Questions?
Let us know what we can do to help you work your way through the Buying & Selling Puzzle.

Website Development, Production, and Content by Pam Sawyer @ Team Tag It Sold © 2017 All Rights Reserved