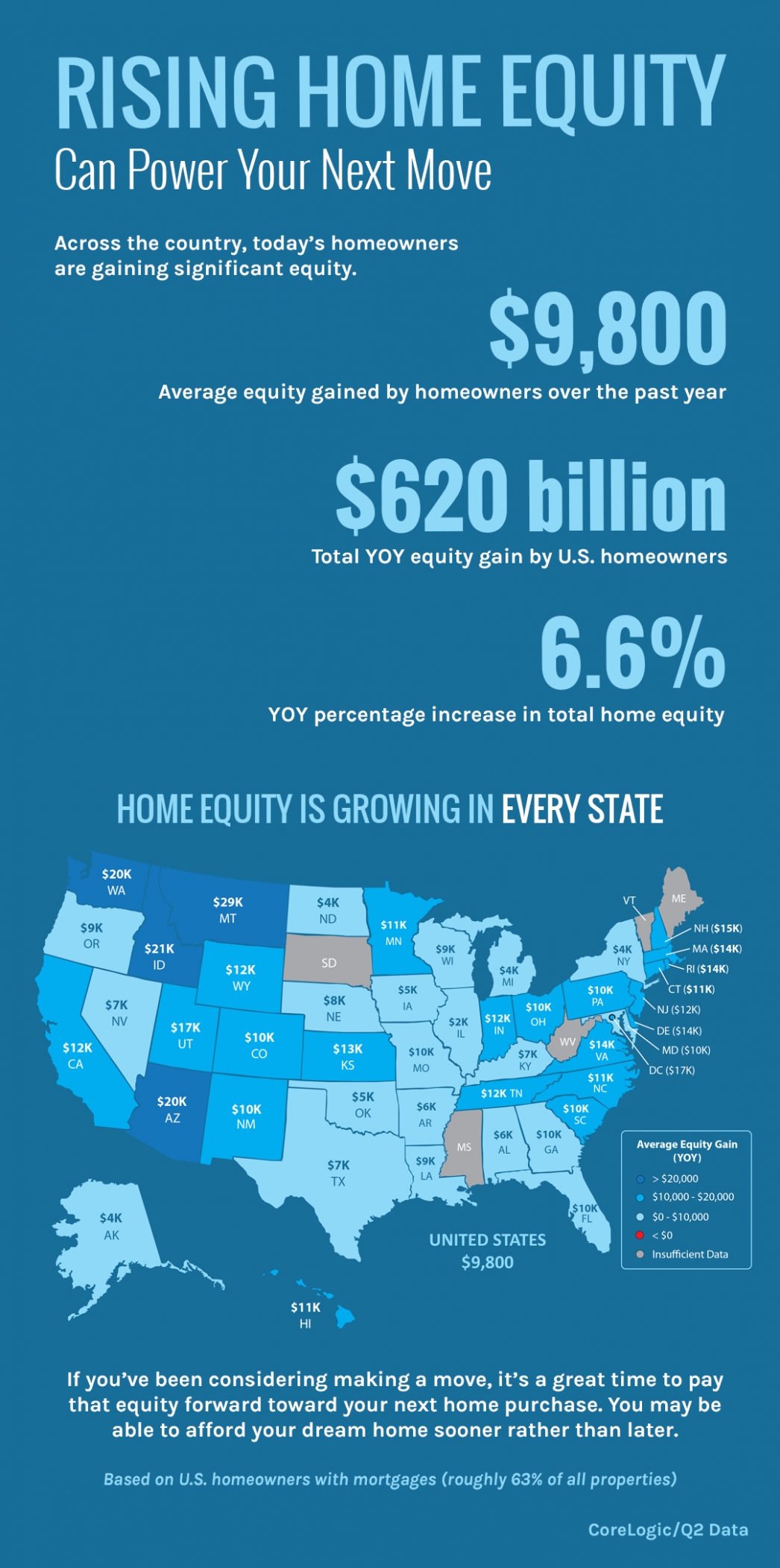 Some Highlights – Rising Home Equity
According to CoreLogic, homeowners across the country are gaining significant equity.
Over the past year, the average homeowner gained $9,800 in equity, growing their overall net worth.
If you're ready to sell your house and begin looking for your dream home, let's connect to plan how your equity can make that possible.
First and Foremost, Safety First! 
As we move forward trying to navigate our way through our new surroundings. Putting your dream of a new a home on HOLD shouldn't be one of them.  Now more than ever knowledge will be your power.
Know the Market You're In
and your
Negotiation Power.
In Closing
If you have any questions contact us:
Chatbot
, in the bottom left.  Contact me by
Email
or my
Cell
@
248-343-2459
.  With all the doom and gloom of the virus, one thing history has shown us, this
will NOT define us
.  Stay safe! Please share your thoughts below or what future article you would like to see in the future.   This site is for you ❣

Help me Find my Perfect Dream Home!
Tell me what you're looking for in your new Dream Home…I can help you find the newest and best homes on the market.
Need Help with the Right Mortgage?
See how you can save Thousands.

Have Questions?
Let us know what we can do to help you work your way through the Buying & Selling Puzzle.

Website Development, Production, and Content by Pam Sawyer @ Team Tag It Sold © 2017 All Rights Reserved